LEARNING COMMONS
Whatcom Community College | Bellingham, Washington
Estimated Completion: Spring 2020
Centrally located on Whatcom Community College's campus, the Learning Commons will be a 65,000 square-foot, three-story building providing varied spaces for a broad range of student academic support services. It is designed to address the space constraints that currently limit the college's ability to serve its students. In addition to housing the expanded library and its associated support spaces, the Learning Commons will provide students with tutoring facilities, multi-media resources, and quiet and collaborative study rooms. By co-locating these services in one location, students can be directed to the help they need to succeed while having access to the tools and resources that allow them to actively engage with their peers or conduct their own thoughtful research. In addition to these functions, the Learning Commons will also accommodate the Testing Center, a café, and an events room.
The Learning Commons will be sited to have close proximity to the main campus entrance and academic core, and its location will create the define edge of a new collegiate-scaled campus green. The ground floor plaza and two accessible roof decks located on both the second and third floors provide occupants with access to outdoor space and inspiring views. Additionally, a new walking path designed to wind through the building site recognizes that students and neighborhood residents alike value the campus landscape and seek ways to move through its environs.
The Learning Commons will integrate advanced sustainability elements and will be designed to achieve a minimum of LEED Silver certification from the U.S. Green Building Council.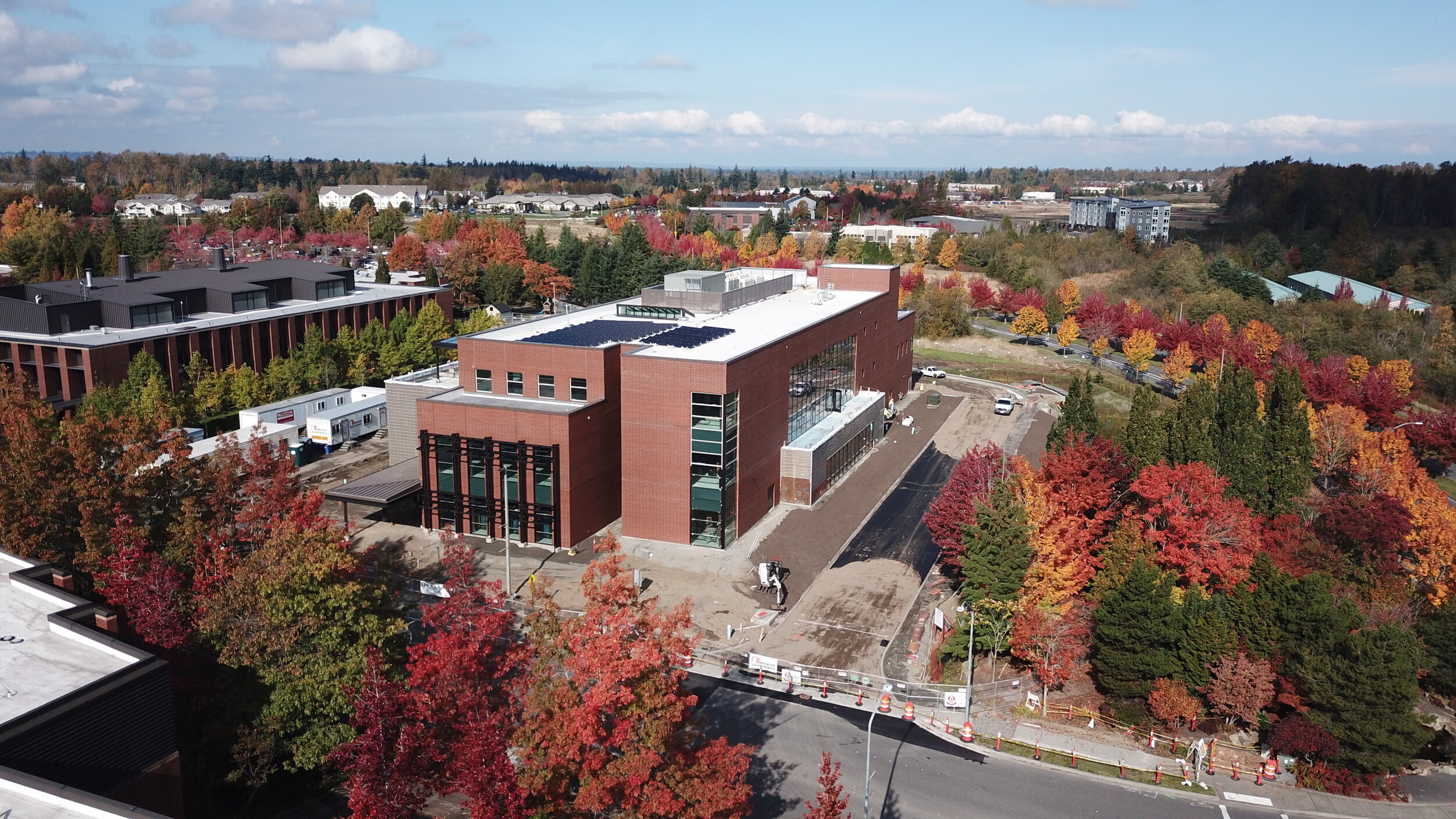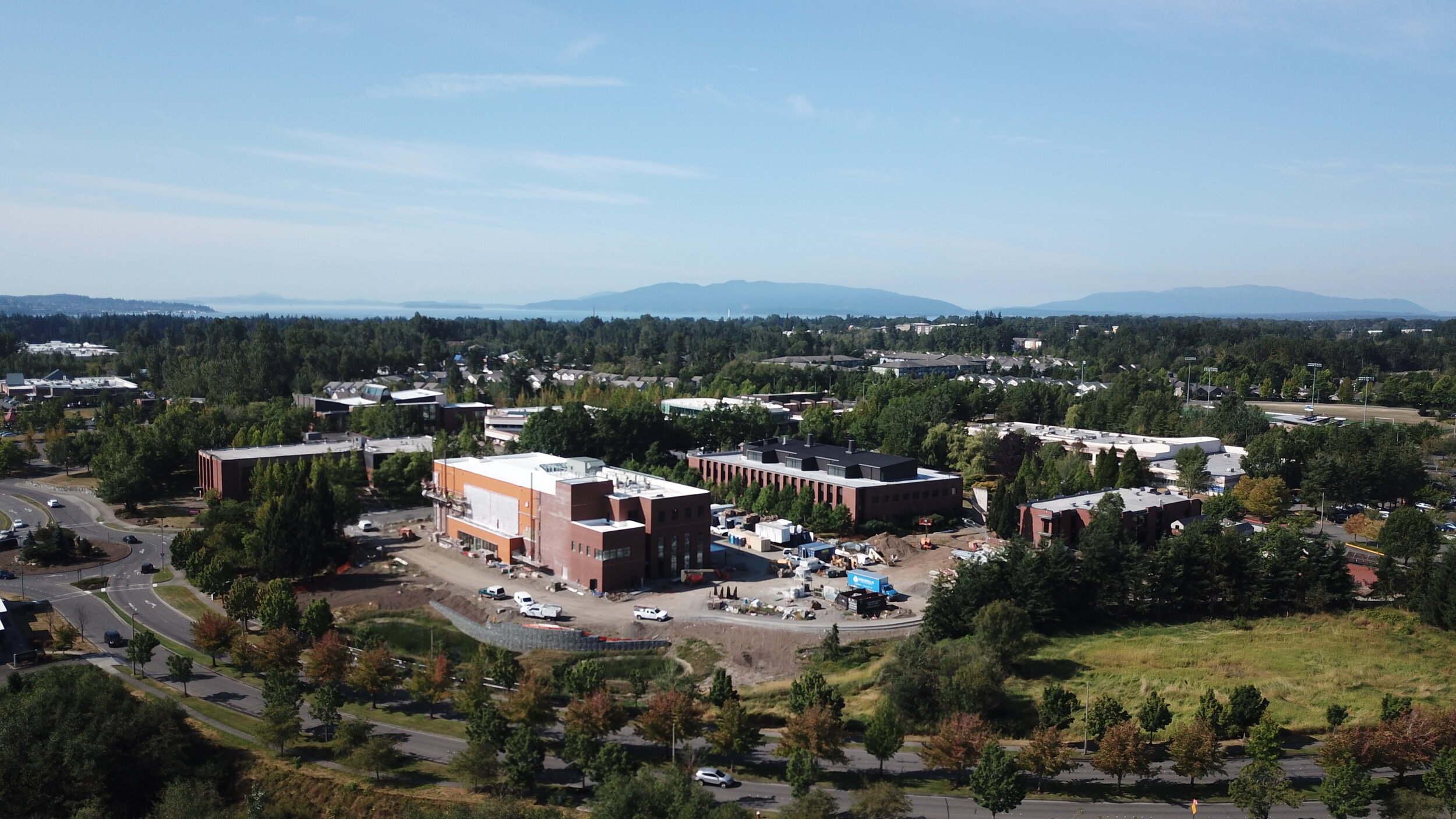 Aerial photos courtesy of Colacurcio Brothers Construction, Inc.